Yamaha RX-A2A 7.2-channel AV Receiver with 8K HDMI and MusicCast
Yamaha RX-A2A 7.2-channel AV Receiver with 8K HDMI and MusicCast is now available on Ooberpad. We bring to you Yamaha RX-A2A 7.2-channel AV Receiver with 8K HDMI and MusicCast. With its dynamic design, the A2A was crafted to deliver rock-solid, superior sound. This amazing AV receiver will completely transform your home cinema with professional-quality audio and video. It delivers up to 100W of power per channel at 8 Ohms and features Dolby Atmos and DTS:X compatibility for object-based audio support. Built-in Bluetooth and AirPlay 2 support enable the receiver to wirelessly stream music from compatible sources, such as smartphones and tablets, while Yamaha's Compressed Music Enhancer helps to deliver optimized sound quality that you won't find elsewhere.


Warranty
1-year manufacturer's warranty
Key Features:
7.2 Channel powerful surround sound with Zone2
Wi-Fi, Bluetooth®, Airplay 2, Spotify Connect and MusicCast multi-room audio
Dolby Atmos® with height virtualization via FW Update
Dedicated gaming function(ALLM,VRR,QMS,QFT) via FW update
Voice control with Alexa and Google Assistant devices. *Availability varies by region
MusicCast Surround capable - add MusicCast 20 or MusicCast 50 speakers to create wireless surround sound
YPAO™-R.S.C. (Reflected Sound Control) sound optimisation


Benefits of Yamaha RX-A2A 7.2-channel AV Receiver with 8K HDMI and MusicCast:
Crystal Clear, Stellar Sound

Dolby Atmos® with Height Virtualizer*: Puts you at the centre of the action by positioning sounds to different points in your room, including from above. *This function is available via a future update.
High Slew Rate Amplifier: Response to rapid changes in input level for precise and stable signal transmission.
Meticulously Built for Clarity: Anti Resonance Technology (A.R.T.), a fifth foot in the centre of the unit, provides additional stability from external vibrations. Enjoy crystal clear, solid sound.
Music and Games are Now Going to Be an Immersive Experience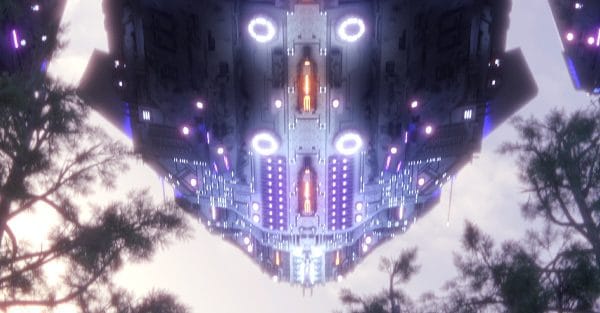 4K/120Hz*: Enables a higher refresh rate, giving you a smoother and more realistic viewing experience.
HDR10+*: Provides deeper contrast and more realistic images that stay true to the creators' intent.
Gaming-dedicated Functions (ALLM, VRR, QMS, QFT)*: Ensures seamless motion and transitions to enhance your performance.
HDMI multiple Input with latest technology*: Multiple HDMI inputs will equally support the latest HDMI technology to allow next-gen gaming consoles can be connected at the same time.
*These functions are available via future update.
Well Designed For your Space
YPAO™ R.S.C/Multi-Point: Calibrates sound to your room by analyzing room acoustics and measuring speaker characteristics. This feature also optimizes sound parameters for maximum performance from CINEMA DSP, Dolby Atmos®, DTS:X®.
Compatible with Wireless Rear Speaker: Gives you complete autonomy to arrange your rear speakers wirelessly to suit your home décor.
Dynamic and Compelling Design: Classic Yamaha craftsmanship meets cutting-edge design. Every piece has been carefully crafted to ensure this AV receiver looks and sounds perfect in your home.
Simple to Set-Up, Hassle-Free to Use

MusicCast App: Explore the power of multi-room audio, access your sources and streaming devices, and control your AV receiver, all through your smartphone.
Voice Control: Works with Alexa and Google Assistant, so your AV receiver is always at your command. Through AirPlay 2, you can stream your music via voice control operation, Siri, from the Apple iOS device. *Availability varies by region.
AV Setup Guide App: Offers expert guidance through installation, cable connections, and various other settings.
Multi-room Audio to Enjoy the Music From Any Part of the House

Think of sharing all the music you love throughout the home – irrespective of the format. From your favourite vinyl to AirPlay®, Bluetooth® to music streaming services* and even sound from your TV, MusicCast has it covered. And to top it all, the MusicCast products are judiciously designed with sound quality at the front of the mind. High-res formats including Apple Lossless (ALAC) up to 96 kHz, WAV, FLAC and AIFF up to 384 kHz are supported. *Music streaming service availability varies by region.
A World of Music


Immerse in spectacular musicality with music streaming services* built-in. Synchronizing your playlists and favourite tracks from your smartphone or computer to the AV receiver, music streaming services render it a quality of effortlessness to either listen to your favourites or discover new music. *Music streaming service availability varies by region.
Multi-Zone Function (Zone2) to Enable Uninterrupted Enjoyment


Equipped with Zone2 compatible speaker terminals, this system can send the same (or even different) AV contents playing in the main room for playback in another room. For example, if you have speakers set up in your bedroom or kitchen, you can go to that other room and enjoy listening to the same or different main room content.


Where to buy?
Buy the Yamaha RX-A2A 7.2-channel AV Receiver with 8K HDMI and MusicCast online at the best price in Mumbai, Delhi, Bangalore, Hyderabad and all across India. Enjoy expert, prompt and courteous customer service from the Ooberpad team. We will help you choose better and will give you all the support you need to take the right buying decision in India.


Technical Specifications of Yamaha RX-A2A 7.2-channel AV Receiver with 8K HDMI and MusicCast:
Brand & Model #
Yamaha RX-A2A 7.2 Ch AV Receiver
Amplifier Section
Surround Sound Processing
Audio Features
Video Features
Connectivity
Tuner Section
User Interface
Zone Control
General