Yamaha RX-V4A 5.2-Channel AV Receiver with 8K HDMI and MusicCast
Yamaha RX-V4A 5.2-Channel AV Receiver with 8K HDMI and MusicCast is here to impress those who are seeking nothing but the best from their home entertainment set-up. From the house of Ooberpad arrives the dynamic Yamaha RX-V4A 5.2-Channel AV Receiver with 8K HDMI and MusicCast. Unlock the entertaining world of a home theatre with the V4A. This AV receiver will bring a paradigm shift in how you listen to your music and watch your favourite movies at home. Alongside, a wide array of features means a bountiful of options on how to best enjoy your entertainment. This 5.2-channel 80 Watt AV receiver creates a dynamic and cutting-edge home theatre experience with the breakthrough video processing and Dolby Digital Plus, DTS-HD Master Audio, app control, wireless streaming and so much more.


Warranty
1-year manufacturer's warranty
Key Features:
5.2-channel 80 Watt surround sound with Dolby Digital Plus and DTS-HD
4K120AB and 8K60B HDMI (with future update) with HDCP 2.3 and eARC (4 in/1 out)
Dolby Vision™, Hybrid Log-Gamma and BT.2020
Supports enhanced media and gaming - ALLM, VRR, QFT, QMS (with future update)
Wi-Fi®, AirPlay 2®, Spotify Connect and Voice Control
MusicCast multi-room audio app control
Pandora®, Spotify, Amazon Music, SiriusXM, TIDAL, Deezer, Napster and more
YPAO automatic room calibration
MusicCast Surround-capable: add optional MusicCast speakers to provide wireless surrounds for a 5.1-channel setup


Benefits of Yamaha RX-V4A 5.2-Channel AV Receiver with 8K HDMI and MusicCast:
CINEMA DSP 3D for Immersive Movie, Music and Gaming Experience


This remarkable Yamaha proprietary sound field creation technology was built by bringing together measured sound field data with digital signal processing. Yamaha collected sound field data from world-renowned concert halls and music clubs, across the globe, leveraging the cumulative experience in the fields of concert hall design, public address and mixing. By digitizing this stately trove of information and integrating it into dedicated LSI devices, it effectively reproduces the spaces of concert halls and music clubs in your home. Immerse yourself in the ethereal realism of your movies, and enjoy the magic of profound theatre sound.

Music and Games Are Never Going to Be the Same for You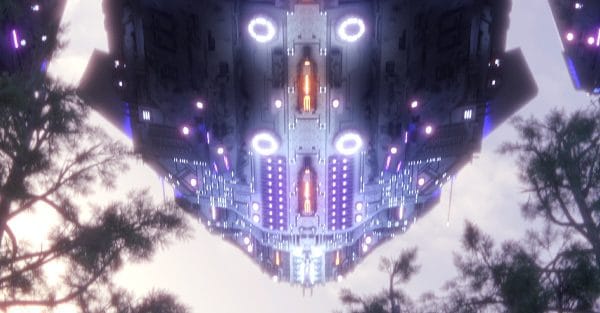 HDR10+*: HDR10+ signals not only dynamic range (the ratio of light to dark) of video content on a scene-by-scene (or even frame-by-frame) basis, it also provides, in a small amount of metadata, the scene characteristics between bright and dark so that important detail stays intact. This enables displays to reproduce images more realistically, adhering to the creator's intent. *This function is available via a future update.
4K/120Hz*: 4K/120Hz enables ultra-fast motion UHD images to be crisp and razor-sharp; enabling high-performance gaming, sport and action movies to benefit majorly. *This function is available via a future update.
Gaming-dedicated Function(ALLM, VRR, QMS, QFT)*: Enhanced gaming and media features ensure an added level of smooth and seamless motion and transitions for gaming, movies and video. They include: Auto Low Latency Mode (ALLM) allows enables the ideal latency setting to automatically be set facilitating smooth, lag-free and unhindered viewing and interactivity. Variable Refresh Rate (VRR) reduces or eliminates lag, stutter and frame tearing for more fluid and detailed gameplay. Quick Media Switching (QMS) for movies and video cuts out the delay that can result in blank frames before the content is displayed. Quick Frame Transport (QFT) cuts down latency for smoother no-lag gaming and real-time interactive virtual reality. *This function is available via a future update.
Professional-grade Sound Optimisation
YPAO (Yamaha Parametric room Acoustic Optimizer) analyses the room acoustics and your system, then precisely calibrates various audio parameters to provide the best sound for your chosen room. Just by putting the supplied microphone at your listening position and switching YPAO on, the system is automatically recalibrated for stellar performance in your home cinema room.
No-Brainer, Quick Installation and Effortless Ease of Use

AV Setup Guide App for Initial Setup: No hassle or confusion. Use this special app to receive expert set up assistance for your AV receiver and source devices. It even walks you through various other settings such as speaker connections, TV and source device connections and power amplifier assignments.  
Easy Operation by MusicCast App: Use your smartphone or tablet together with the MusicCast CONTROLLER app to operate the AVR and change settings blazing fast. The same Controller app functions as a remote control for all your MusicCast-compatible devices as well as full multi-room audio controls.  
Voice Control(Alexa, Google Assistant): Touch or voice control – the choice is yours. Intuitively control a single MusicCast product or an entire whole-of-home system with ease using Alexa or Google Assistant and hear your home come alive. *Availability of voice command control via Amazon Alexa and Google Assistant varies by region. *A third-party device is required to initiate voice commands.
Compatible with Wireless Rear Speaker

Synergize this AV receiver with the MusicCast 50 or MusicCast 20 wireless streaming speaker and enjoy the unmatched convenience of setting up a home theatre with wireless surround sound. That's not all, you get extremely realistic sound with a neat, clutter-free setup. Transform your current living room into a spectacular entertainment environment blazing fast, and relax as you get transported to the world of your favourite blockbusters and groove to some foot-tapping music.

Multi-room Audio to Enjoy the Music Across the House

Think of sharing all the music you love throughout the home – irrespective of the format. From your favourite vinyl to AirPlay®, Bluetooth® to music streaming services* and even sound from your TV, MusicCast has it covered. And that's not all, all MusicCast products are designed with sound quality at the front of mind. High-res formats including Apple Lossless (ALAC) up to 96 kHz, WAV, FLAC and AIFF up to 384 kHz are supported. *Music streaming service availability varies by region.
A World of Music


Immerse in spectacular musicality with music streaming services* built-in. Synchronizing your playlists and favourite tracks from your smartphone or computer to the AV receiver, music streaming services render it a quality of effortlessness to either listen to your favourites or discover new music. *Music streaming service availability varies by region.
Highly Appealing Aesthetics and Dynamic Design Concept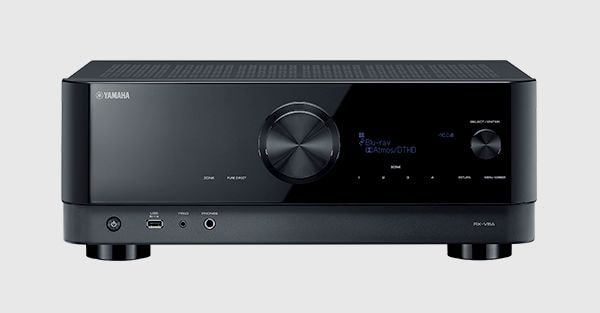 Yamaha's bold streamlined chassis emanates the key aspects of Home Entertainment Control. The iconic design with refined aggression focuses on performance and seamless accessibility. A synergy that is a true representation of elegance, functional sophistication and supremacy in the build.

Vintage Vinyl for an Elevating Experience

This AV receiver provides phono input terminals allowing you to connect a turntable and enjoy music from your vinyl collection.
Multi-zone Function (Zone2)


Equipped with Zone2 compatible speaker terminals, this system can send the same (or even different) AV contents playing in the main room for playback in another room. For example, if you have speakers set up in your bedroom or kitchen, you can go to that other room and enjoy listening to the same or different main room content.


Where to buy?
Buy the Yamaha RX-V4A 5.2-Channel AV Receiver with 8K HDMI and MusicCast online at the best price in Mumbai, Delhi, Bangalore, Hyderabad and all across India. Enjoy expert, prompt and courteous customer service from the Ooberpad team. We will help you choose better and will give you all the support you need to take the right buying decision in India.


Technical Specifications of Yamaha RX-V4A 5.2-Channel AV Receiver with 8K HDMI and MusicCast:
Brand & Model #
Yamaha RX-V4A 5.2 Ch AV Receiver
Amplifier Section
Surround Sound Processing
Audio Features
Video Features
Connectivity
Tuner Section
User Interface
Zone Control
General